The expertise of the optician at the heart of our concept
The Seecly Team
Nearly 40 people have already participated in the Seecly project and 9 work daily alongside her. In addition, more than 10,000 sellers have joined the platform and have become true partners, offering, day after day, their most beautiful frames for sale.
Pauline Marmoyet, Optician & founder of Seecly
Seecly is first and foremost the story of Pauline, a trained optician, entrepreneur & mother of three children naturally led to rethink her mode of consumption and think about how to propose a more sustainable future for future generations.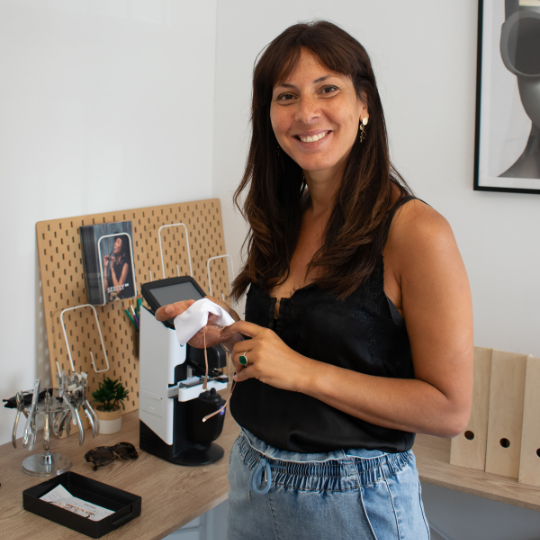 Stefania, Certified Optician & Head of Seecly Workshop
After 19 years in an optical store, Stefania now puts all her expertise and technical skills into the Seecly concept, allowing her to combine her profession with environmental and societal impact.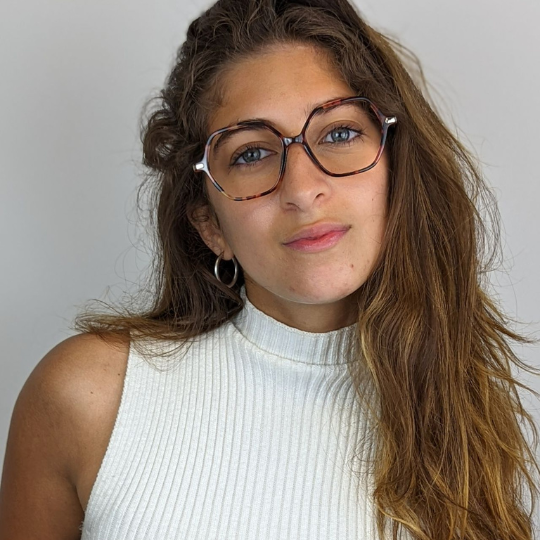 Jade, Project Manager
A graduate of a French and Dutch business school, Jade joined Seecly after completing her studies. She is now in charge of various partnerships with our brands and the development of the Seecly concept.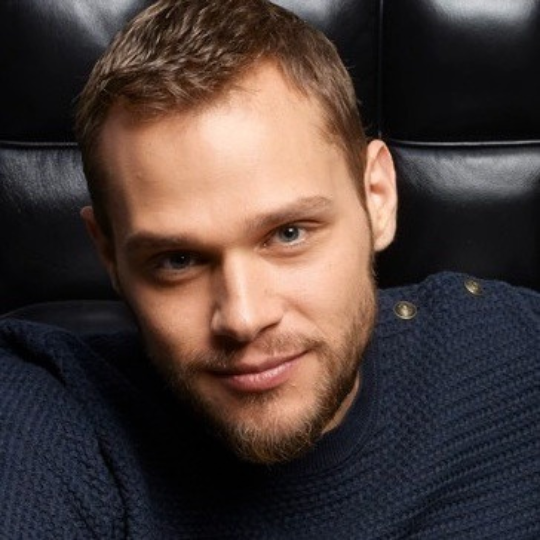 Olivier, Product Owner
With over 20 years of experience working freelance on large-scale digital projects, Olivier joined the Seecly team and now brings his technical expertise to the evolution of our marketplace.
Our Optical Workshop
Welcome to our Workshop located in Aix-en-Provence
It's in this beautiful town in the south of France that our team of experts receive the frames sent by sellers. It's also where they carry out all the control steps of your frames. Once the frames have had a "touch of sparkle", they can start a new life. Let us tell you more about the different stages your frames go through when they hit the Seecly workshop.
A dip in the ultrasonic tank
We start by immersing the frames in our ultrasonic tank. This process thoroughly cleans the frames and removes any embedded impurities to make them nice and shiny.
Time to tighten the screws and arms
We then proceed to tighten the screws and if necessary change them. By doing this, we ensure the arms stay in place and there's no more risk that they will fall. Finally, for a better fit on the face, we tighten the glasses arms thanks to a heater, a device allowing us to heat the acetate and then shape it by hand.
Changing the pads
We systematically proceed to the replacement of the pads for hygiene reasons. The pads are the small plastic supports resting on the nose.
Ordering your lenses
If you send us your prescription, we proceed to order your lenses in accordance with the instructions indicated by your ophthalmologist. Our partner lens maker is Shamir, a subsidiary of the EssilorLuxottica group. Shamir offers a range of cutting-edge lenses and premium treatments that are references in the world of ophthalmic optics.
Discover our range of corrective lenses available on Seecly
Checking your equipment
When we receive your corrective lenses, we check their compliance with the prescription established by the ophthalmologist.
Shipping
Once this final step is completed, we carefully package your frames in order to ship them to you. Et voilà, it's time for these old frames to have a new lease of life
It is now ready to start its new life...